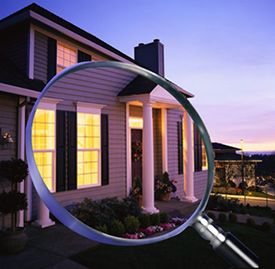 The purpose of a home inspection in Dana Point, CA, is to inform the individual buyer of the current condition of the home. The purchase contract and the agreed price between the buyer and seller are largely based upon the outcome of your residential home inspection. That's why when you call Ingraffia Home Inspections at (714) 371-8422, you can rest assure knowing that you will receive both the experience and the knowledge for a thorough and detailed home inspection.

Typically, a buyer will have the option based upon the inspection to choose one of the following: opt out of the purchase, ask for repairs or credit towards repairs, or a purchase price reduction. It would seem that the importance of a good, thorough inspection by a qualified home inspector is obvious.
Nevertheless, many home buyers do not adequately research the profession before hiring a residential inspection company that has the necessary training and experience in the local community. Most people simply ask the price of the inspection and their soonest availability. This is an extremely poor method in which to choose a home inspector.
When buying a new car or furniture set would you merely go to the retailer and buy the lowest priced soonest available item? What would you most likely purchase and take home? In all likelihood a poor quality item that you will probably regret hastily purchasing. Hiring a skilled professional home inspection company in Dana Point, CA is absolutely no different. Contact Ingraffia Home Inspections at (714) 371-8422 when you want the expertise from one of the leading residential and commercial home inspectors in Southern California.